Site Boards, Builders Boards & Contractor Site Boards
Security Warning boards, Clamping warning boards
Trade Advertising Boards - For Sale Boards - To Let Boards


Site boards for double glazing, conservatory, block paving, companies - painting & decorating, electicians, plumbers, contractors and companies in the building and maintenance industry who need advertisement site boards to place outside premises where they are working.

These Site boards are perfect for contractors and companies in the building and maintenance industry who need advertisement site boards to place outside premises where they are working. We are able to print your boards either single or double sided.

Contractor Site boards Corex (4mm euroflute) screen printed with 1, 2, 3 or 4 colour print.

Standard size boards 24" x 32" or 24" x 16" corex printed either portrait of landscape. Prices start from �220 for a pack of 50 boards. one colour print (including set up costs)

Our contractor site boards help advertise you firm/companies presence, and are very effective at getting new work. Site boards are used to display your company's details, often while working at a particular site or left behind after the job has finished. Rather than asking for your details a potential customer can jot down details from your site board.

We also make and print architectural site boards,construction site-safety signs, clamping sign boards, security warning boards, scaffolding PVC Banners property developer site boards.

Contractor Site board examples
24" x 32" corex boards
| | | |
| --- | --- | --- |
| PUK52 | PUK55 | PUK56 |
| PUK57 | PUK58 | PUK60 |
| PUK62 | PUK63 | PUK64 |
PUK91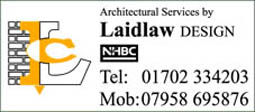 48" x 24" Architectural foamex board
PUK100

16" x 24" Clamping board

PUK101

24" x 32" Warning security board

PUK102

24" x 39" Site Safety signs or stickers with your logo and web site
PUK103

16" x 24" Security Site Board

PUK104

16" x 24" Car Park Pay and Display Board

PUK105

16" x 24" Disabled Car Park Board
Our prices are based on 4mm boards 610mm x 813mm either portrait or landscape style.
The colour white is the board so will not be counted as a colour.
If your order requires boards for additional offices with different numbers or addresses please add £25.00 for each additional setup.

Carriage will be charged as stated, or collection can be arranged by customer.
If you require a non standard board size or quantity not listed here please contact us for a quotation.
All Boards customers choice of colours and style.
Any artwork or delivery charges that arise will be advised.
All prices are subject to VAT at current rate.
Our prices are based on spot colours, process printing and films to suit will be charged at the appropriate rate
If you require any other prices or information please call we will be pleased to help.

305 London Road, Southend-on-Sea, Essex. SS0 7BX
Tel: 01702 391676